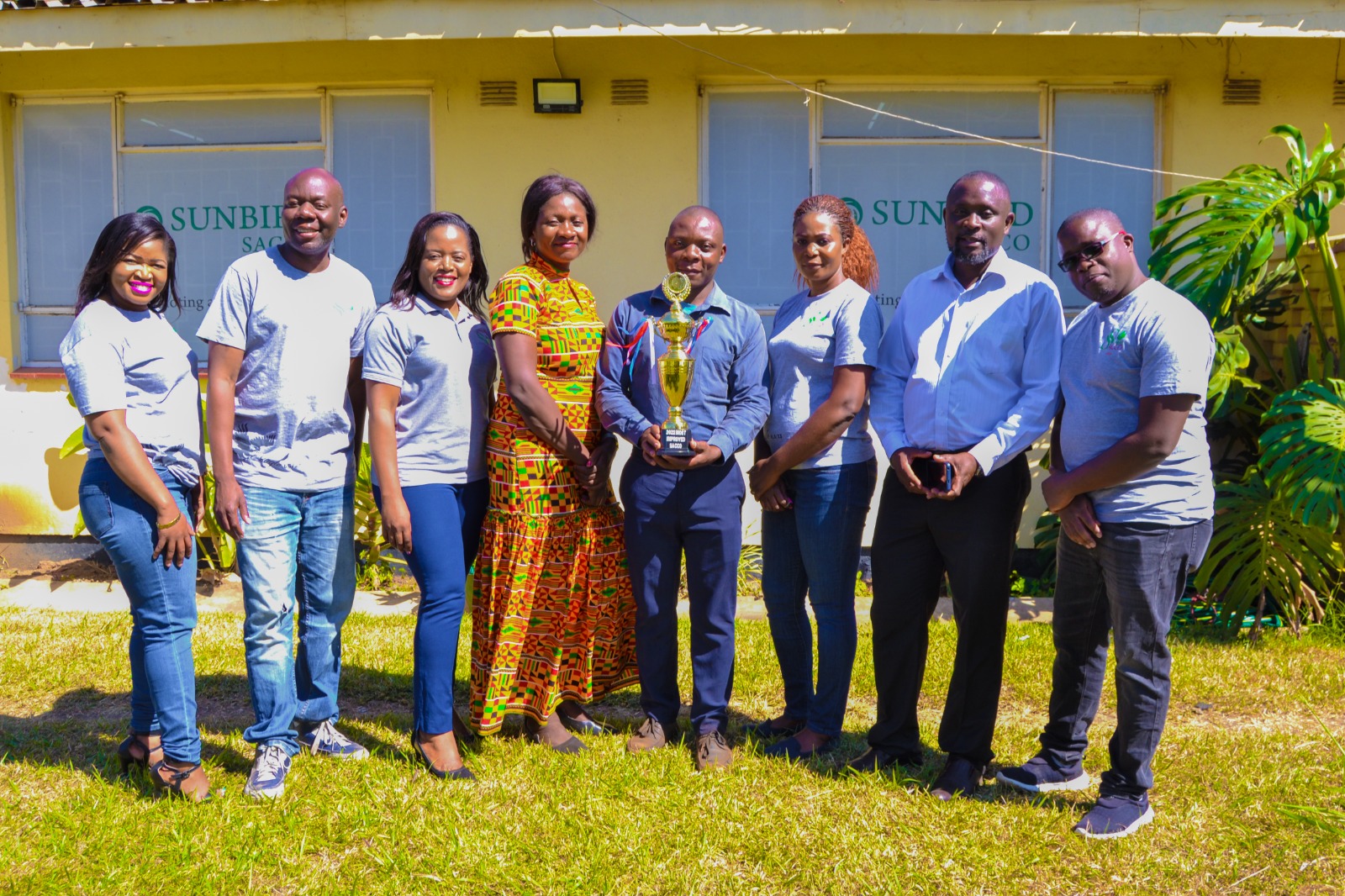 Sunbird SACCO is declared 2022 Most Improved SACCO in Chapter 1
Chapter 1 SACCOs is a group of all the SACCOs under MUSCCO in the southern region of Malawi.
"Receiving this award is a huge honor to the Member shareholders, my team and I, showing us that we can be whatever we can aim to be", said Sharon Taona Kalea, the SACCO's Chief Executive Officer.
Celebrating the trophy.
"Hard work has paid off, but we are not relenting", Kalea said.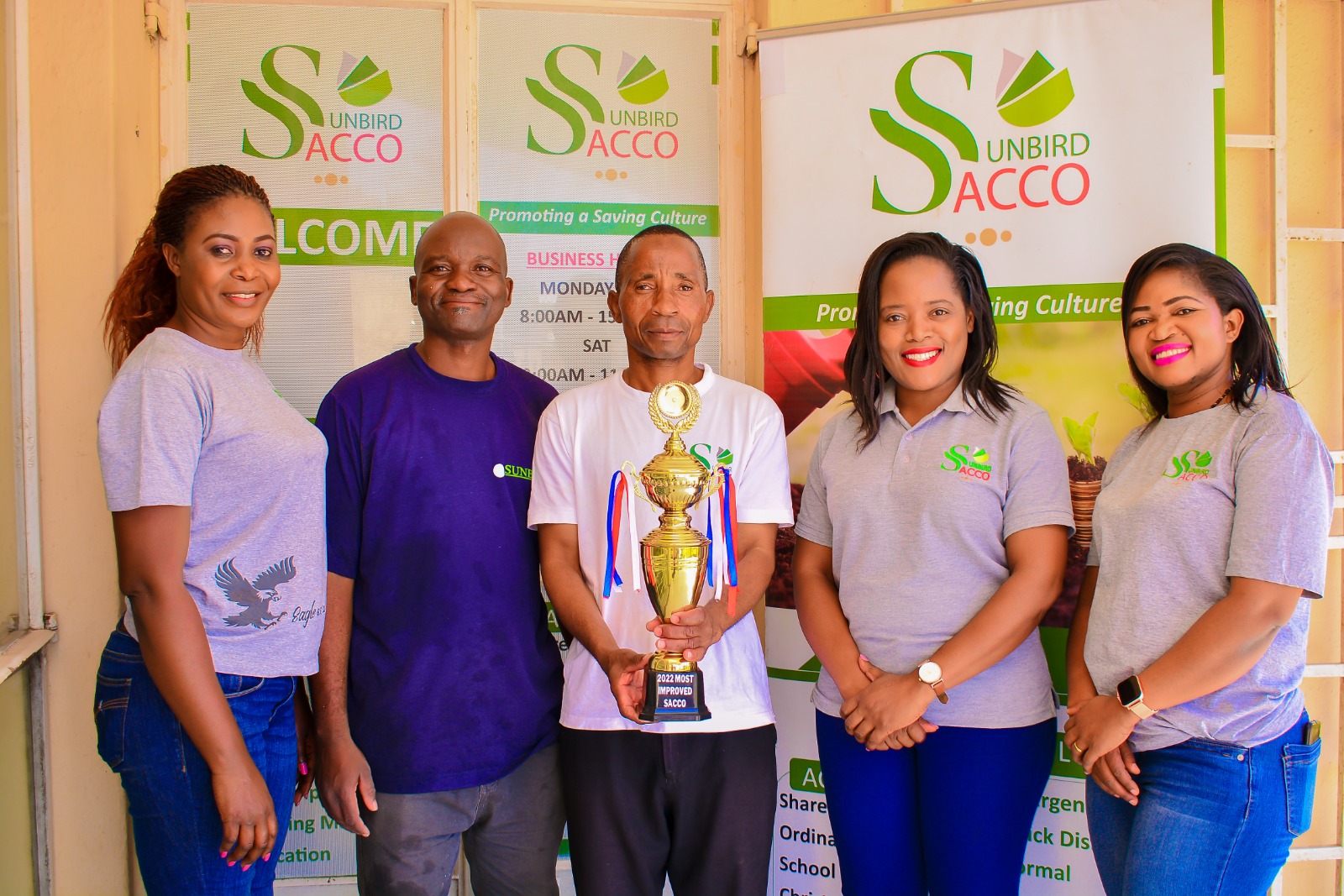 Productivity is an outcome of Team Spirit