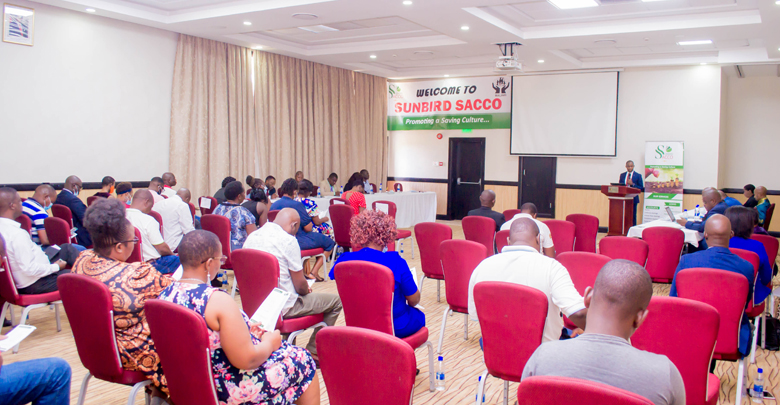 Sunbird Sacco profits rise to K62.8 million in 2017
Members of Sunbird Savings and Credit Cooperative (Sacco) on Saturday endorsed K31.4 million dividend as proposed by the Sacco's board of directors during the Sacco's Annual General Meeting (AGM) held in Blantyre recently.

The dividend follows a profit of K62.8 million, which represents 20 percent growth from the profit made in 2017.

Sunbird Sacco Board Chairperson, Yason Pondamali, attributed the improved financial performance to strategies put in place by the cooperative's board during the year.

"This is not a mean achievement looking at the environment we are operating in now. We had to ensure that financial prudence is practiced in terms of cost management. We also used interventions such as investing our money with other banks just to ensure we have maximum profits," he said.

Pondamali said the Sacco recruited 394 members in the year and member deposits also increased from K14 million in 2016 to K20 million this year.

He said as the Sacco is moving on to hub—a project to be implemented by the World Bank and the Reserve Bank of Malawi requiring all Saccos operating in the country to be registered, more profits are expected.

Malawi Union of Savings and Credit Organisations (Musco) Head of Operations, Fumbani Nyangulu, urged the sacco to continue working hard in growing its membership.

Nyangulu further urged the Sacco to embrace technology, which could ease the lives of members in accessing information.

Muscco is an umbrella body for all the Saccos in the country and currently manages 48 Saccos.